Types of Windows at Freedom Windows in Columbus, OH & Surrounding Areas
Windows are installed in every home for many reasons. Windows invite sunlight and natural light into the living areas, they provide excellent ventilation, and they improve the home's aesthetic appeal.
However, a window can't be properly installed if it doesn't fit the property's specifications and cheap windows just don't provide the benefits they should. They can also be the cause of several problems like energy inefficiency and unbalanced room temperatures.
Fortunately, we can help you find quality windows that are both affordable and efficient. At Freedom Windows, we are an authorized dealer and distributor of several popular window lines like Huntington and Williamsport.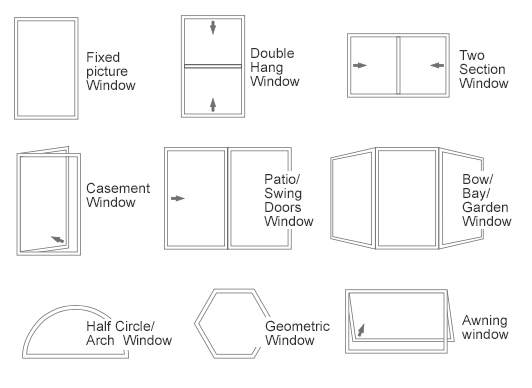 Various Windows Available
It's our goal to serve as many properties in Columbus, Ohio and the surrounding areas. That's why we offer various types of windows, so we're sure to find windows that suit the architectural taste of every homeowner:
Freedom Windows Provide Exceptional Window Services
At Freedom Windows, we want you to have a hassle-free experience when selecting your new or replacement windows, so our company is dedicated to helping you every step of the way. If you can't decide what windows to choose, our window experts will make things easier for you. They're very knowledgeable about the variety of windows available and will show you which type of windows fit your building's specifications as well as your budget.
We will also take care of the window installation. Our window installers are trained to handle any kind of window, so you can enjoy the benefits of your new windows much sooner. They're also extremely attentive and careful when working on your property, to avoid causing any damage or problems.
Just contact Freedom Windows at 614-798-1133 and our customer service representatives will be ready to help answer any of your questions or concerns.