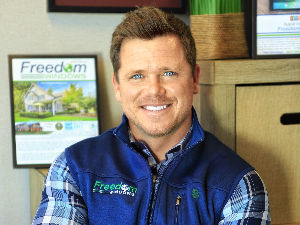 Community Involvement
American Cancer Society
Freedom Windows has joined forces with The American Cancer Society and has "Went Pink"! Ryan Brown was nominated and chosen to be a "Real Men Wheres Pink" member to represent Central Ohio. A percentage of every window sold will go toward the fight to save lives from cancer.
Real Men Wear Pink gives men a leadership role in the fight against breast cancer. Community leaders around the nation use the power of pink to raise awareness and money for the American Cancer Society's breast cancer initiatives, including innovative research, patient services, and education around screenings and risk reduction. It's one important way we're attacking cancer from every angle.
Click here for the link to his personal page where people can donate to help fight to save lives from cancer, etc.