Bay and Bow Windows in Columbus, Ohio and Surrounding Areas
Bay and bow windows are excellent options if you're looking for units that can open up the space of your property. Unlike other systems, these windows are comprised of more than two windows – with bay having three and bow having four or more.
Both windows also protrude outward and are joined together to form a curve. As such, they share a number of qualities and benefits like the following: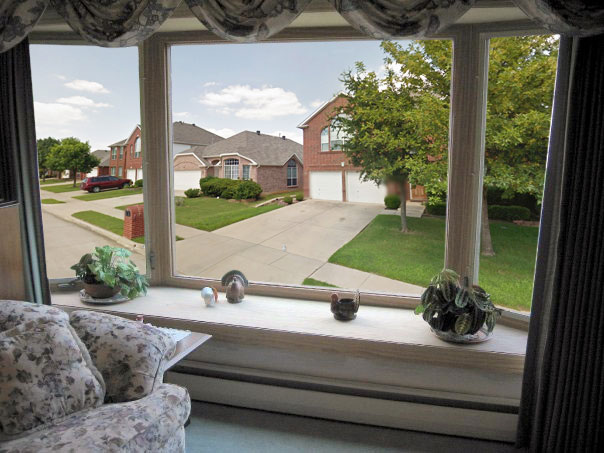 Invites Light and Fresh Air from Various Angles
Since bay and bow windows exhibit a curved design, they're able to capture natural light and fresh air from various angles. Because of this, the windows can efficiently spread sunshine and cool winds throughout the property.
Makes Your Building Seem Larger than it Actually Is
Bay and bow windows also protrude outward, creating the illusion that the interior and exterior of your home is larger than it actually is. This protrusion also gives you the opportunity to install a seat board at the base of the unit, giving you more room to enjoy the scenery.
Adds Value to the Property

Bay and Bow Windows
Many modern bay and bow windows are customizable to fit the style of your property. They're also constructed with durable materials, so they can withstand the elements and last longer. Due to their gorgeous appearance and their advantages mentioned earlier, it's unsurprising that the value of your property will increase once you have these pieces installed.
Think that your home in Columbus, Ohio will benefit from a bay or bow window? Then contact Freedom Windows today. Our company is a reliable authorized dealer and distributor of various kinds of windows, and each unit is manufactured by well-known window lines.
If you're having trouble deciding which window to get, our window experts will gladly assist you. They will guide you through our selections and show you which bay or bow window fits your building's specifications and style, as well as your budget.
Plus, we'll have our fully licensed and certified technicians install the unit for you. They have the skill, experience, and use the appropriate equipment to make sure that the window is properly in place.
Just give us a call at 614-798-1133 and our friendly staff will give you a free estimate.