Pinnacle Windows in Columbus & Surrounding Areas
Choosing windows for your home is one of the most important decisions you make as a homeowner. You want the most attractive, durable and efficient window available to keep you comfortable and build value in your home. The Freedom Pinnacle High Performance Window Line is the ultimate model of the Freedom Window family. It incorporates innovative design and manufacturing with architectural appeal that complements any home's style. The Pinnacle's elegant styling, energy efficiency, strength, lifetime warranty, and protection ensures that your new windows will be a wise investment not only now, but for the lifetime of your home.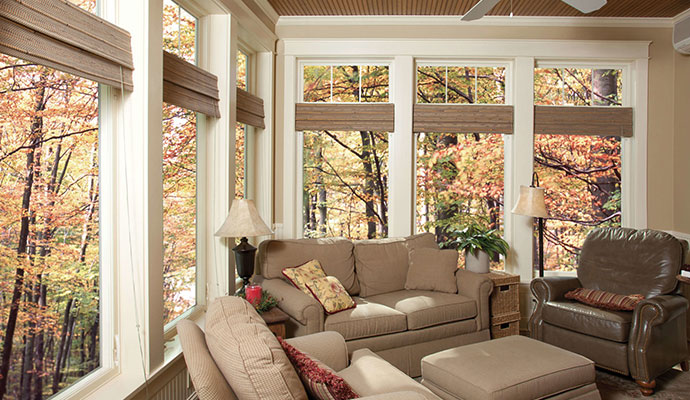 Great Performance Features
uPVC vinyl compound for easy maintenance and consistent color. No more rotting, painting, staining or warping
Injected foam improves energy performance and sound reduction
Made in USA InnergyTM reinforcement reduces the energy loss between the exterior and interior while improving strength
Magnetic bulb seal between the bottom sash and sill provide a "refrigerator effect" seal
SecureEZ Hardware combines the lock with an integrated tilt latch for clean and premium appearance
Three pieces of weatherstrip reduces outside air and sound
Double strength glass for superior longevity and safety
Overlapping, extruded interlocks improve safety, energy effciency and add superior air resistance to prevent water intrusion
Welded frame and sash corners for outstanding strength and durability
Sloped sill for great water runoff and easy cleaning
Patented sill upstand for strength and safety
Sash vent allows limited sash opening
Extruded nail-fn available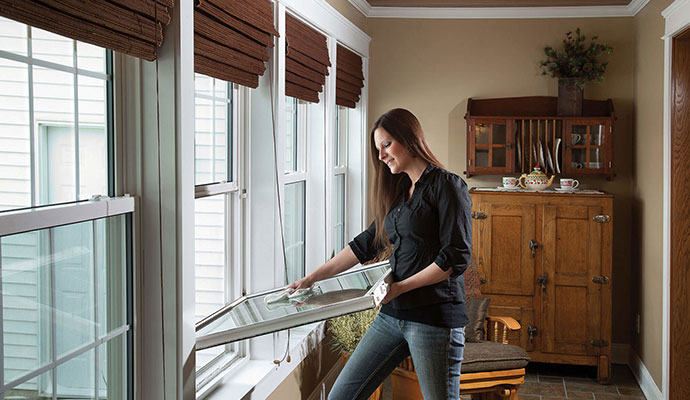 Attractive Design
Curved and beveled exterior provide attractive curb appeal
Contoured lift rails for attractive view from the inside
Beveled locks for security
Balance tube covers hide distracting chambers
Matching color hardware with options to customize it for your home
Easy To Use
Both top and bottom sash operate and tilt in for easy cleaning and ventilation
Smooth operation with OpenEZ Balance System for opening and closing your window
Find Out More About our Pinnacle Windows
If you are ready to learn more about our Pinnacle Window or want to place an order, call 614-798-1133 or complete our contact form.