3-Light Slider Windows in Columbus, OH & Surrounding Areas
One type of slider window you can find on the market is a 3-light slider window. This window is constructed with three panels – hence the name – with the center component usually left stationary. The right and left panels can be opened by sliding them horizontally along the sill.
Due to the size of a 3-light slider window, it's able to frame wider views, let in natural light, and invite more fresh air in. As such, it's the perfect finishing touch for larger rooms like the family area.
3-Lite Slider Features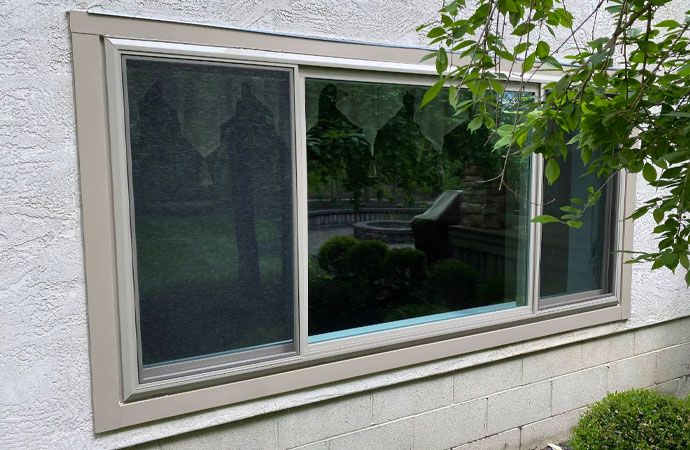 If you're looking for excellent 3-light slider windows for your Columbus, Ohio property, contact Freedom Windows. We provide the best home improvement products, so it's no surprise that our 3-light slider windows are manufactured by well-known window lines like Quantum and Williamsport.
Plus, we make sure that our windows are designed with your home in mind. As such, they come with the following features:
Pull Rail and Twin Tandem Brass Rollers. These pieces of hardware are located near each corner of the sash. Their function is to allow you to glide the window smoothly across the sill, even if you're only using one hand.
Extruded Pressure Fit Screen. Thanks to the integral finger-lift slot, you can operate the screen easily and in complete comfort. It also has dual screen track anchors to secure it in place.
Durable Sash Handles. Even the simplest details count when it comes to constructing windows. Thus, the sash handles in our 3-light sliders feature a durable, clean, and elegant design.
State-of-the-Art Design. Our 3-light sliding windows' contemporary design is made to suit all types of properties. They also come with thermal insulation capabilities, giving your home additional energy efficient qualities.
Interested in purchasing a 3-light slider window from Freedom Windows? Then give us a call at 614-798-1133 today. Our window experts can give you more information about this unit and help you find a model that fits your needs, as well as your building's specifications.
You can also count on us to take care of the installation. Our fully licensed and certified technicians have experience working with all types of windows and use the latest equipment when carrying out any task. Because of this, it's certain that the entire procedure will be completed with zero mistakes and delays. With our help, you'll be able to enjoy the benefits of our 3-light sliders much sooner.
Contact us at 614-798-1133 to learn more about our slider windows.