Fiberglass Entry Doors Installation in Columbus, OH
Fiberglass Entry Door Installation Looks Like Wood, Minus The Hassle.
Our fiberglass doors are made of a variable depth wood grain texture with hand-applied stain which features intricately embossed detail to enhance the door's beauty.
Fiberglass doors resist problems common to wood doors such as rotting, warping, splitting, swelling and cracking. They are an excellent choice for nearly any climate and are virtually maintenance free. Freedom Windows carries Signet Fiberglass Doors.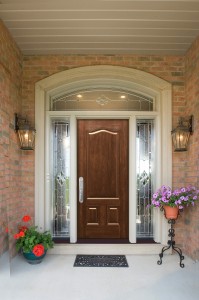 The Features of the Fiberglass Doors are:
Variable depth woodgrain texture with hand-applied stain produces an authentic wood door appearance.
Specifically engineered fiberglass door facings will not dent and resist splitting, cracking and warping.
High –definition panel profile creates excellent shadow lines and distinct panel designs.
Lock area is reinforced to provide a solid mounting surface for decorative hardware.
Square-edge design offers an attractive wood door appearance.
Finger-jointed, 2-ply solid oak laminated stiles for both hinge and strike sides are proven to provide increased rigidity and structural integrity.
A high-performance, composite material is utilized on all fiberglass bottom rails, giving excellent rot-resistance.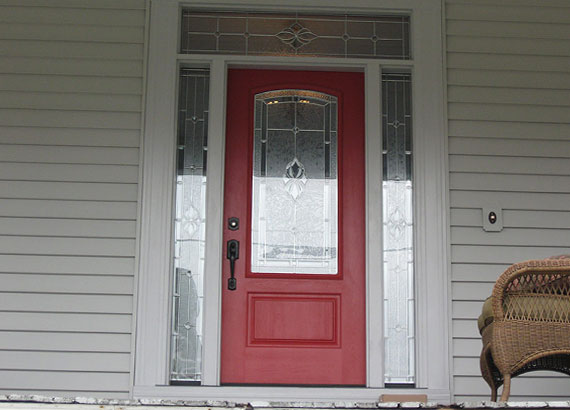 Additional Benefits
Beauty
Authentic Wood Look
Hand-Applied Stain
High-Definition Panel Profile
Real Wood Door Edge Performance
Dovetail & Finger Joints
20-Gauge Security Plate
High-Performance
Additional 4th Hinge Option
PermaTech™ Composite Frame
DuraFuse™ Finishing
Warranty
Custom Sidelights
Customize Width and Height
Interested in Learning More About the Doors That Freedom Windows Carries?
Call 614-798-1133 or complete our contact form to schedule your consultation today to get your new fiberglass door.