Understanding Heat Mirror™ Technology
Every homeowner wants to create a comfortable home climate, but achieving that environment can be challenging. In order to keep the indoor temperature pleasant, many individuals rely on their HVAC systems but soon realize that standard cooling and heating systems don't always bode well for their utility bills.
Fortunately, many home-improvement products are available to enhance your home's energy-efficiency and comfort. Among all the options, windows with Heat Mirror™ film technology will give you with the best results.
What is Heat Mirror™ and How Does It Work?
Heat Mirror™ is a state-of-the-art glass system that can significantly improve the thermal insulation and indoor comfort of any building. Windows that feature this technology can produce R-values from 6 to 20 and insulate as well as the walls in your home.
Heat Mirror™ technology is designed to create multiple "super-insulating" chambers in one pane of glass. Windows with more insulating layers will be able to slow down heat transfer more effectively than conventional units. Plus, you can increase the window's thermal properties by using different types of glass and gas fills.
Benefits of Heat Mirror™ Technology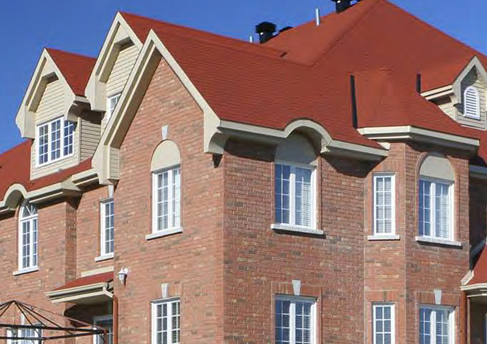 By adding Heat Mirror™ technology to your windows, you can block up to 99.5 % of the sun's harmful ultraviolet (UV) rays. That allows you to safely enjoy the warmth of the sun indoors. Some of the main benefits of Heat Mirror™ technology include:
Unmatched Energy Efficiency: The typical conventional window has a U-Factor of U.26 that measures heat loss. When treated with Heat Mirror™, the U-Factor of windows will decrease to U.14. When it comes to measuring heat loss, lower is better.
Superior UV Protection: By blocking up to 99.5 % of the sun's harmful UV rays, you will limit fading for drapes, upholsteries and carpeting while protecting delicate furniture and photosensitive residents and guests.
Better Condensation Control: Condensation on your windows indicates heat is escaping through them, an issue you will not face with Heat Mirror™ units that are energy-efficient and better at protecting your home's interior.
3 Interesting Heat Mirror™ Facts
Because of Heat Mirror technology's incredible heat-reflecting abilities, it is used in the construction of the B-2 Stealth Bomber. The plane's stealth comes from the Heat Mirror™ film on the windows and a liquid-cooled engine, which causes the plane to give off an extremely low heat signature.
All 6,500 windows in the Empire State Building have been retrofitted with Heat Mirror™ film technology. This makes the Empire State Building one of the greenest skyscrapers in New York.
Due to its incredible energy-efficiency, versatility, and insulation properties, Popular Science magazine has dubbed Heat Mirror™ as one of the 100 greatest inventions around the house of the last 1,000 years.
Count on Freedom Windows to Upgrade Your Home with Heat Mirror™ Technology
When you want to upgrade your windows with Heat Mirror™ technology, contact Freedom Windows online or give us a call at 614-798-1133. Our company is an authorized dealer and distributor of Heat Mirror™ insulated glass in the Greater Columbus, Ohio area.