Start Preparing Your Home for Winter with New Windows
With the winter months just around the corner, the need to ensure that your home is warm enough for the cold is necessary. Preparing your home for the cold includes a number of tasks that may be costly at first but will save you money in the long run. What we are talking about is installing new windows.
New windows can help keep your home warm during the winter and can help keep heating bills low as well. That is because newer windows come with features that help keep the warm air in and the cold air out. These features help reduce energy consumption since your heating system won't have to compensate for the heat loss typical in older windows.
Benefits of New Windows During Winter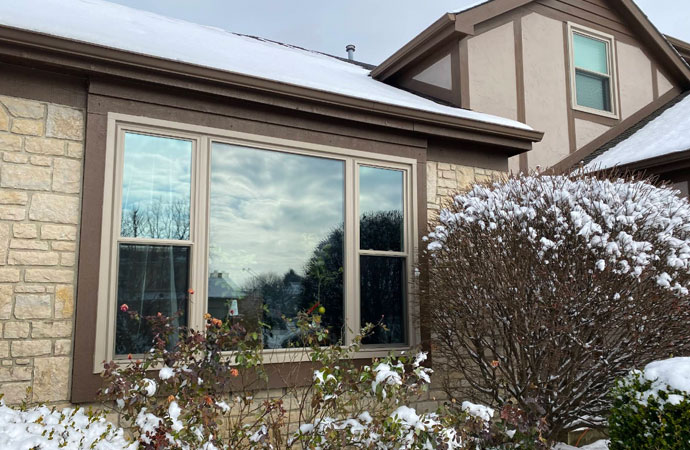 When you decide to replace your windows before winter arrives, you will be doing yourself and your home a huge favor. New windows provide benefits that go beyond merely keeping the inside of your home warm and toasty. Here are some of the other benefits you get from new windows in the winter:
Lower energy bills – Because new windows are more energy-efficient than older windows, your energy bills will be significantly lower with the replacement units. New windows come with double panes, providing better insulation and reducing drafts. That keeps heat in your home, lowering your utility bills in the process.
Make your home look better – While aesthetics may be the last thing on your mind during the winter months, installing new windows can provide that benefit. You get energy-efficient windows and great looking ones at the same time, which makes your home more attractive.
You won't need other insulating tools for your windows – On most winter days, you won't have to worry about keeping the cold out with insulating drapes, insulating film or additional window coverings. With new windows, your home remains warm with the technology built into the replacement units.
Deciding to replace old windows with new ones at your home in Columbus & its surrounding communities before winter arrives is a good idea. It helps you keep the cold out from the first hint of colder weather until the last. Changing windows is not the only way you can keep your home warm and energy efficient during these freezing months, however. Other things you can do include replacing your doors with energy-efficient ones and replacing your siding to an option with better insulation.
Whatever you decide to do to improve your home's heating capabilities for the winter, you can trust in Freedom Windows to be there to help you. Contact us at 614-798-1133 so we can help you find out what kinds of windows are best for your home for the coming winter months.