Signs It is Time to Replace Your Windows
Replacing the windows on your home is a project that requires a lot of work and a lot of money. These are two significant reasons why people avoid adding replacement windows until it is truly necessary. How do you find out if it is time to replace the windows in your home?
There are many signs that indicate it is time to have your windows replaced. These signs include: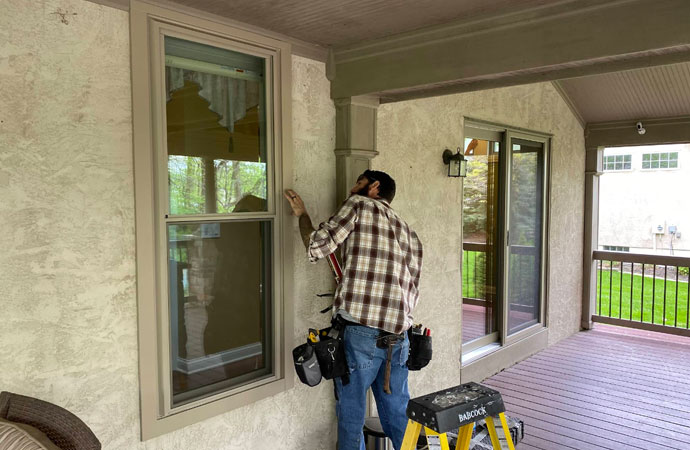 Your window frames show telltale signs of damage – If you see water damage, chipping, and warping on your window frames, it is time to have them replaced. Don't even consider repairing your current windows because these indicators suggest repairs will only extend their lifespan temporarily.
Your energy bills are surprisingly high – If you notice your energy bills are higher than they used to be and have been consistently high for the past couple of months, you may have a problem with your windows. If your windows are leaking out your heated or air-conditioned air, your HVAC system will have to work harder to keep your home comfortable. Installing new windows that are not drafty can help you solve this problem.
Difficult to open or close – When you notice that opening and closing your windows is becoming more of a battle, you should consider replacing them. Any difficulty with opening and closing windows can mean they are rotting or the mechanism is rusted. Windows that you cannot open or close easily can affect the safety of your home.
Outside noise can be heard inside your home – When the noise on the street seems too loud even with your windows closed, this means that your windows are drafty or need to be upgraded to double- or triple-paned ones.
You want to change how your house looks – If you are no longer happy with how your home looks from the inside and the outside, a change of windows may just do the trick. Give your house a makeover by installing new windows.
When you are ready to replace the windows in your home in Columbus, you need to get in touch with a home improvement company that can install your windows the right way. The company you can trust to do this is Freedom Windows. With over 4 decades of experience in the industry, we are adept at installing replacement windows, heat mirror glass, and window glazing, among other things.  
We also specialize in entry door installation, siding replacement, and gutter installation services. If you need help with your windows and any other parts of your home, contact us online or give us a call at 614-798-1133 to schedule a free estimate.