What You Should Know About Replacement Windows
If you are contemplating replacing your current windows with new ones, you should first find out what such a task entails. Having replacement windows installed in your home is not as easy as it may seem. What you need to know about replacement windows include how long it takes to have these custom windows made and what choices are at your fingertips.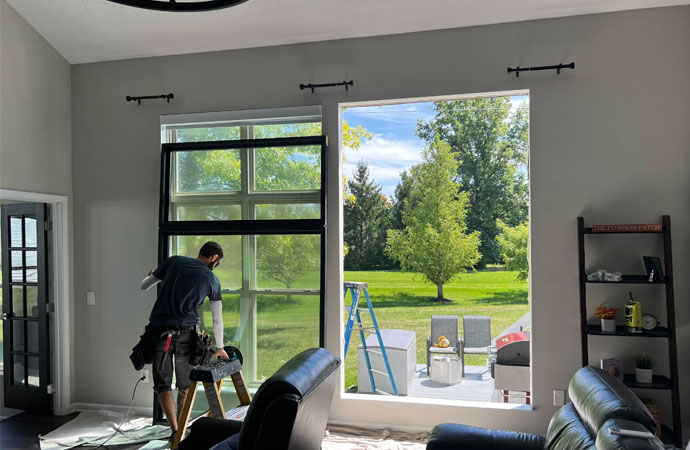 Knowing what to expect and what to choose when you decide to install replacement windows will help you make the right choice and will help you avoid disappointment. Here are some important facts about replacement windows you should know:
Replacement windows come in many shapes, sizes, and styles – You can choose to replace your current windows with ones that look just like them but are more energy-efficient and durable. These windows can be customized to fit your home and its design. If you are happy with how your current windows look but need to replace them for energy efficiency, you can have your old windows copied using energy-efficient materials.
They are easy to install but custom options take time – When you order custom replacement windows, you will have to allow 4 to 6 weeks for your windows to be delivered. While installation can take only one to two days, manufacturing these windows takes much longer because they must fit your home perfectly to make them energy-efficient. These are made to exact measurements and specifications, hence the longer time for fabrication.
Vinyl replacement windows are a good idea – Not only are vinyl windows more durable, but they are also easier to install, easier to keep clean, and can be made in a variety of colors. They are also low-maintenance because you won't need to paint them every year, unlike wood or other window materials.
When your home in Columbus, Ohio needs replacement windows for energy efficiency, aesthetic reasons, or because your old windows are damaged, trust Freedom Windows to get the job done the right way. We are a company that specializes in replacement windows, replacement doors, and other services that help make your home more energy efficient. We also install sidings and gutters, and window glazing.
Choosing to install new windows is a good idea energy-wise and aesthetically. If you want to find out what your replacement window options are, do contact us today at 614-798-1133 and we will help you find the right windows for your home.