When is the Best Time to Upgrade Storm Windows?
Although storm windows are designed to keep you safe from inclement weather, their efficiency deteriorates over time. Because of this, many homeowners are starting to take down their storm windows and replace them with screens or better window options.
If your home is equipped with storm windows, you may want to consider switching to another window style. However, depending on the condition of your storm windows, the change doesn't have to be immediate. To help you determine the best time to upgrade your storm windows, here are a few things you should consider:
The Current State of Your Storm Windows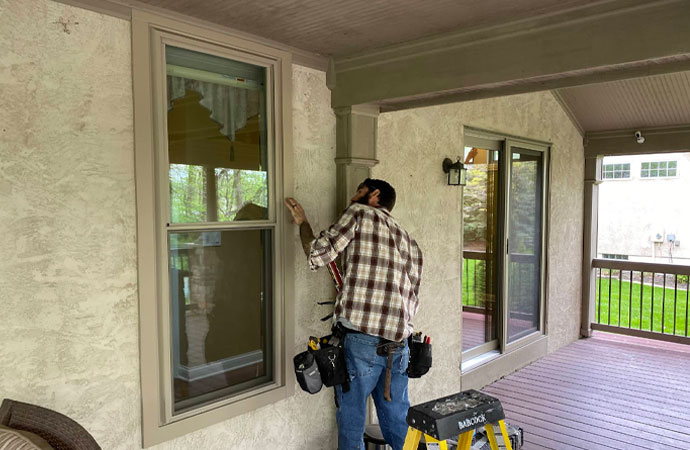 If your storm windows are damaged, missing components, or about to come off the hinges, it's definitely time to have them replaced. Storm windows that are in poor condition will not only fail to protect your home but they will they also put your safety at risk.
The Upkeep of Your Storm Windows
When your storm windows get worn down, you can easily replace them with another storm window and everything will return to normal. However, replacing storm windows every time they encounter a problem can become a hassle. It's possible that you'll give up on changing them for good because of the inconvenience.
If you're having difficulty maintaining your storm windows, it's a good enough reason to swap them for something better. There are more practical windows available on the market and many of them are easy to take care of.
The Level of Protection Storm Windows Provide
Storm windows can be removed from the outside, making them the least effective windows to protect you against break-ins and other forms of unwanted entry. There are other replacement window options that are built with strong interlocking systems and may come with shatterproof glass so they're less likely to be compromised.
Once you've made your decision, the next thing you need to do is call a reliable window replacement company to help make the replacements. At Freedom Windows, we are very familiar with the different types of windows available so we can assist you in choosing windows that will suit your needs and budget. We'll also install your replacement windows to ensure that they're secured to your home - in a timely manner.
Contact Freedom Windows if you're planning to replace storm windows on your Columbus, Ohio home. Our company has been in the window business for many years now and has everything you need to make sure that the replacement will be completed on time. We can also upgrade your replacement windows by adding window glazing and highlights.
Give us a call at 614-798-1133 to schedule a free estimate at your earliest convenience.