FlexScreen® Windows in Columbus, OH & Surrounding Areas
Here at Freedom Windows, it has always been our mission to provide our clients with quality home improvement products. As such, we're constantly on the lookout for the next best window option, feature, or add-on. We knew that being an authorized dealer for various home windows wasn't enough to satisfy the needs of every homeowner in Columbus, Ohio and surrounding areas.
Window screens are window accessories that invite fresh air into your property while simultaneously blocking insects, dust, and other debris from entering through a mesh screen, but they can also be problematic. The problem is there aren't a lot of window screen products that can handle heavily polluted air, so they experience premature wear and tear.
Fortunately, Freedom Windows has found the solution with our revolutionary FlexScreen®.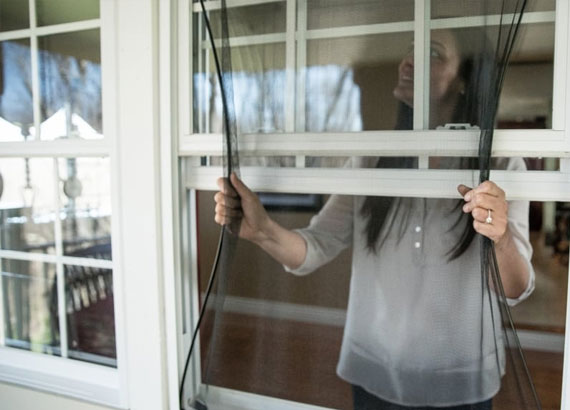 The Wonders of FlexScreen®
The FlexScreen® is a flexible screen that you can install on your windows. It comes in full-screen or half-screen options, so it can fit perfectly on your casement or double hung windows. However, what makes this screen different from the rest is its construction.
It may look simple but its PVC coated, high-performance spring steel frame provides superb durability. Unlike window screens that come with bent aluminum frames, the FlexScreen® will remain undamaged – even if you throw it from the top of a five-story building.
Installing the FlexScreen® is an effortless job. All you have to do is hold it, bend it, and fit the screen into the screen track of the window. Plus, you won't have a hard time matching this product with the rest of your windows. It's beautifully hidden in the window screen pocket, which drastically improves the window's sight lines.
How To:  Install & Remove Screens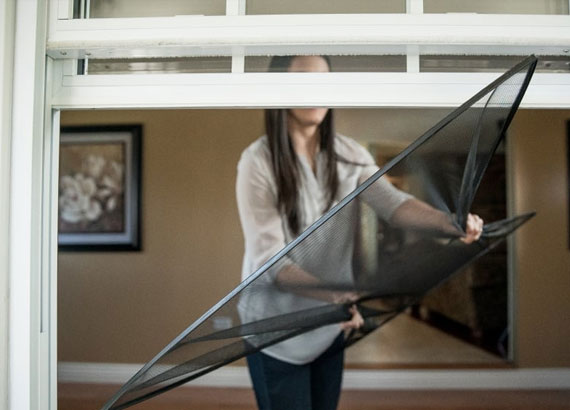 Don't Overthink This - It's Really That Simple!
Installation
Bend the sides in.
Fit the screen frame into your screen track, one corner at a time.
Let Go.
Removal
Push in center of the screen until the edges bend in.
Grab one side of the screen.
Grab the other side.
Pull in tward the center of the screen.
Walk each corner out of the pocket.
*See The Video Below For Example!
If you're interested in the wonders of FlexScreen®, contact Freedom Windows today. We are an authorized dealer and distributor of FlexScreen® products.
You can also call us at 614-798-1133 if you're looking for windows that fit your home's style and dimension, as well as your budget. Our window experts will guide you through our options and show you which windows best suit your preferences.