Awning Window Installation
Capture the right amount of breeze, and direct fresh air into your home with casement and awning windows. You control exactly how much your windows are open, top-to-bottom, in room in your home. Casement Windows are known for their ease of operation with heavy-duty crank handles that are made for smooth and hassle free window operation. These styles of windows can be mulled together as twins, triples, or in combination with picture windows.
Awning Windows provide the same benefits, but are designed to swing out from the bottom to let air and sunlight in while keeping wind and rain out. Whether you prefer your windows opening side-to-side, or top-to-bottom, our beautiful, and functional casements and awnings put the control in your hands. Plus, you'll love how your new windows look, and how easy they are to open & close.
The heavy-duty crank handles make for smooth and hassle free window operation.
For more information and a Free presentation on our Slider Windows, or other products call us at 614-798-1133 or Contact Us today.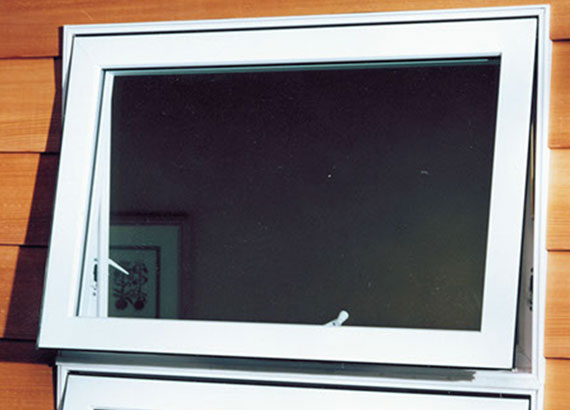 Operating Mechanism
The sophisticated operating mechanism maximizes the sash opening for full ventilation and easy cleaning. The easy-rotating, fold down lever moves the sash with a simple one-handed operation.
Continuous Interlock System
When closed and locked, the casement window is secured with a continuous interlock system. Continuous interlocks at sash meeting rail as well as our exclusive bottom sash interlock create a weather tight and secure seal. With the flip of a single lever, the casement's locking system is engaged. When fully closed, the mechanism activates the continuous interlocks and securely anchors the sash in place.
Folding Handle
Convenient folding handle allows for simple, one-handed operation, then folds flat to minimize obstruction of blinds and draperies. Nice clean look, smooth design, and no clumsy handle sticking out to catch your sleeve on.
Unmatched Energy Efficiency
Our casement & awning windows boast .02 CFM/sqft air infiltration number, exceeding the .3 CFM/sqft NFRC requirements