Empire State Building Becomes More Energy Efficient Utilizing Heat Mirror® Film Technology
Landmark Building Retrofitted with Heat Mirror® insulating glass. Next Generation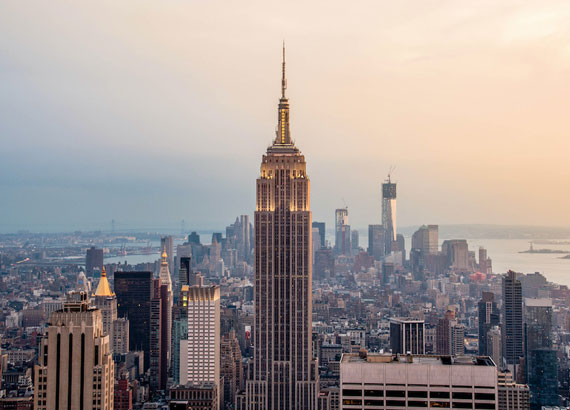 Replacing the 6,514 windows in the Empire State Building with high-performance glass was estimated to cut the building's energy costs by more than $400,000 per year. How this was accomplished is quite a story.
Older buildings waste energy and are expensive to maintain. Built before energy ef cient practices, most older buildings waste energy through insuficient heating and cooling systems, poor insulation, outdated electric and plumbing systems, inadequate single- or double-pane windows, and so on. According to the World Business Council for Sustainable Development as much as 40% of all
energy in the United States is consumed by buildings. Commercial buildings in dense urban settings like New York City can account for up to 75% of energy use. The solution is not to tear down and put up new construction. Refurbishment with energy ef cient systems and sustainable building materials can give new life to older buildings, and the recent renovation of the Empire State Building is an excellent example of how this can be accomplished.
The catalyst for what became a $550 million capital improvement plan of the Empire State Building was a meeting about sustainable
building practices. That meeting launched an economic and environmental revitalization of the building in 2009. Through the collaborative efforts of Johnson Controls, Rocky Mountain Institute, Clinton Climate Initiative, Jones Lang LaSalle, and the owners of the Empire State Building, eight key initiatives would be addressed. Basic systems were updated or refurbished with sustainable materials and modern technology added to individual tenant spaces to make the entire building more energy ef cient and ecofriendly.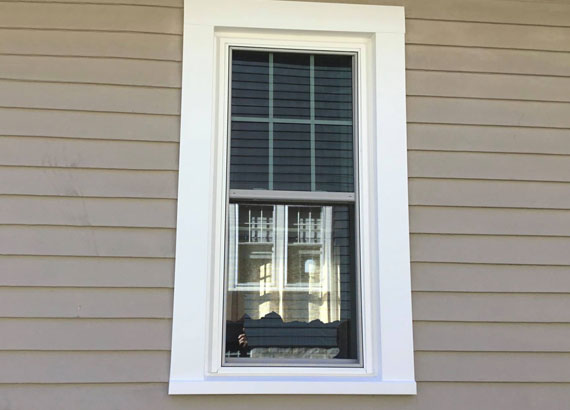 Reinventing the Windows
The original windows of the Empire State Building, built in 1931, were replaced with double-pane thermal-glass windows in 1991. This took the insulating R-value from what was probably R-1 at that time to an R-2. To improve the R-value again would require adding a third pane of glass—an unlikely and costly scenario that would involve replacing the entire windows, both the glass and the frames.
Instead, suspended coated film (SCF) proved to be a better option. Practically weightless, a layer of suspended coated film—even multiple layers of film—can be placed between two panes of glass, providing the same or higher R-value as a third pane without the added weight or geometry. With Eastman's 30-year proven performance record, Heat Mirror® film would be the perfect fit.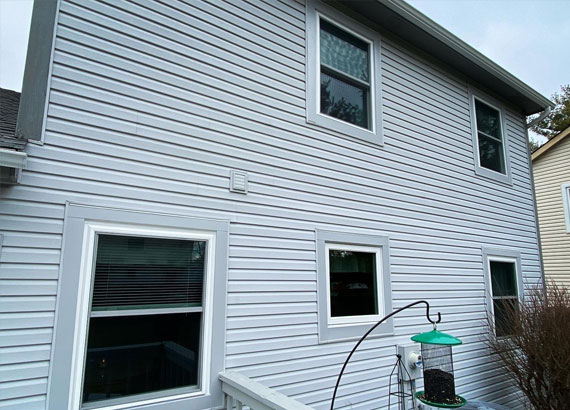 Interview: Southwall's Dennis Capovilla on Empire State's 'Super Windows'
In the Summer of 2009 we started hearing about a monumental plan to green the Empire State Building.  It was big news and, rightfully so, was picked up by media around the world. The project got a slick website that told us that there would be eight recommended projects: Building Windows, A Radiative Barrier, Tenant Demand Control Ventilation, Tenant Daylighting, Lighting, and Plugs, a Balance of Direct Digital Controls (DDC), Chiller Plant Retrofit, VAV Air Handling Units, Tenant Energy Management.
It turns out that the company responsible for one of the key ingredients of the window retrofit, Southwall Technologies, is no newcomer to sustainability. This week I spoke with Dennis Capovilla, CEO of Southwall Technologies, about their role in this landmark retrofit project.
"Heat Mirror® film technology, dramatically increases the energy efficiency of buildings and homes"
J: Hi Dennis, before we get into the Empire State Building Project, can you tell me a bit more about what makes your window products so "super"?
D: Southwall Technologies is the world-wide innovator and manufacturer of energy-saving films and glass products, including Heat Mirror® film technology, that dramatically increase the energy efficiency of buildings and homes.  We have a 30-year history of firsts:  Designated by Popular Science as one of the top 100 inventions of the 20th century.  World's first low-emissivity insulating glass product, and the world's first "super glass" technology − the only technology to achieve up to R-20 insulating performance.  Southwall serves customers in the residential and commercial buildings spaces and they include some of the world's most prominent brands.
J. But what's so different today from when Southwall started 30 years ago?
D. Two main things.  First, energy prices are rising even in a down economy – and are expected to really jump when the economy begins to improve.  So, the efficiency gains that we offer through our glass products are a good way to manage the risk of energy costs spiraling out of control in the future.  Second, a growing number of our customers really care about the environment and being more green.  So, an increasing customer demand to save energy and reduce carbon emissions is driving the need for a new generation of windows that are proven, available and insulate like walls. That's what Heat Mirror technology enables  – walls that you can see through.
J. Windows as walls?
D. Yeah, that may seem a bit strange at first.  But think of it this way.   Buildings are responsible for 70% of the total energy consumption and 39% of total CO2 emissions in the US. Glass is the weak link in the building envelope and a major, untapped energy saving opportunity  Energy prices are expected to increase 25% in the next 10-15 years (according to DOE) while energy efficiency standards are already beginning to tighten up.  Window fabricators need insulating glass with better thermal performance which cannot be met by current dual-pane glass technology.  The key to higher performance is to create glass with multiple insulating cavities, so manufacturers are turning to Heat Mirror suspended film technology, our product, for a new generation of high-performance window.  It is lighter, cheaper over time, and to be frank, able to achieve much higher performance than putting another pane of glass in the window.
"The upgraded windows are expected to deliver over $400,000 in savings per Year. The window upgrade is one part of an integrated project that is Expected to reduce energy use by 38 percent, save $4.4 million per year in Energy costs, and save a minimum of 105,000 metric tons of carbon dioxide Over the next 15 years".
J. Like many people, I was excited to hear about the retrofit of the Empire State Building. Can you tell me about your portion of that project?
D. Southwall is providing the key technology – Heat Mirror film – to create super insulating windows, a process that Serious Materials, a window company that has licensed our technology, is managing onsite.  The existing insulating glass in the building will be removed from the frames and reused by suspending Heat Mirror film between the two panes to create a pair of super insulating cavities that increase the thermal performance by up to four times, improving the R-value from R2 to R-8 while also reducing the solar heat gain by 50%. Heat Mirror technology's 30-year track record of proven durability in buildings and homes around the world was a key factor in its being selected for such an iconic building energy retrofit.
J. Wow, that sounds like a lot of windows.
D. Over 6,500.
J. And what are the expected benefits?
D. The upgraded windows are expected to deliver over $400,000 in savings per year. The window upgrade is one part of an integrated project that is expected to reduce energy use by 38 percent, save $4.4 million per year in energy costs, and save a minimum of 105,000 metric tons of carbon dioxide over the next 15 years. Johnson Controls is overseeing the full retrofit project with a team of energy efficiency experts including the Clinton Climate Initiative, Jones Lang LaSalle, and Rocky Mountain Institute.
J. You could say that Southwall is "reaching for the sky" for energy efficiency with the ESB project.
D. Yeah, you could say that.  Seriously though, Southwall is proud to play a part in helping transform an American icon into a symbol of economic and environmental sustainability.
J. The American dream of re-invention.  Any last words?
D. For all the great inventions – solar, computers, and so on – there has always been a gestation period, a time for the market to catch up and realize the true value of the technological innovation.  And then boom, the technology takes off.  Well, Jennifer, it is our time.  Southwall's thin film technology and super insulating glass is durable, scalable, proven, and provides unmatched insulating performance.  Our products represent the potential for the industry to strengthen the weak link in the building envelop and save massive amounts of energy by adopting windows that insulate like walls.  The use of Heat Mirror technology in the Empire State Building project is perfect validation of that potential.
***
Jennifer Kaplan is adjunct faculty in Marketing at Marymount University, author of the new book, Greening Your Small Business and a Senior Adviser to EcoAlign. Southwall is a client of EcoAlign.