Energy Efficient Heat Mirror Insulating Glass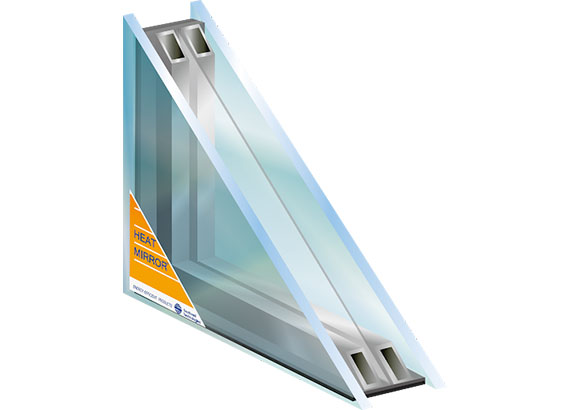 If you are looking for unprecedented comfort and energy efficiency in a window, look no further than Heat Mirror™ insulating glass.
Southwall Technologies was the world's first commercially produced low-e glass incorporating Heat Mirror films. Since 1980, Heat Mirror insulating glass has been used around the world in structures ranging from single family homes to high profile projects for Fortune 500 companies.
Heat Mirror film technology utilizes nanoscale coatings of metal which reflects heat back to its source, hence the name: Heat Mirror, a mirror to heat. Outstanding winter insulation and superior solar control provide year-round savings and enhanced comfort.
Some of the Benefits of Heat Mirror Windows & Doors
Curious About How Heat Mirror Technology Works?
The heat mirror glass technology is second to none when it comes to efficiency, UV protection and quality. Interested in learning more? Read the Heat Mirror Technolgy guide for more information and to learn why we choose to offer the Freedom Genesis & Freedom Accent lines to our customers.
Check out these Popular Science Magazine articles, "Wonder Windows" and "Thinking Window Can Switch Off The Sun" article here.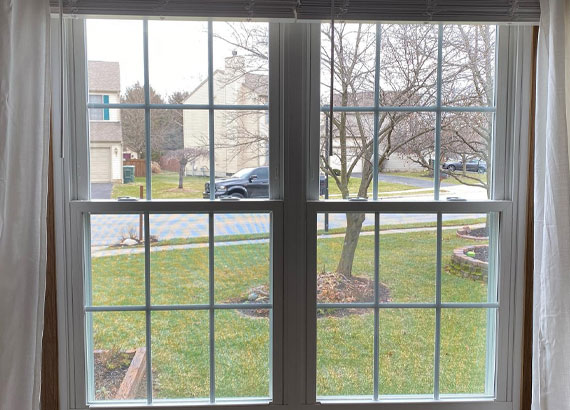 Heat Mirror Increases Energy Efficiency
Twenty-five percent of heating and cooling energy escapes through the windows of your home. Heat Mirror glass is up to four times more effective than standard double pane glass in reducing heat loss, providing superior thermal performance. When the sun threatens to overheat rooms, Heat Mirror blocks twice as much heat from entering your home, reducing air conditioning expenses.
You save money and improve your comfort level all year round. In fact, windows with Heat Mirror glazing systems can return your investment by producing a reduction in annual energy expense. And by saving energy, you'll also be saving the environment.
Benefits
Reduce air conditioning costs
Lower HVAC requirements
Enhance thermal performance
Year round comfort
Maximize usable living space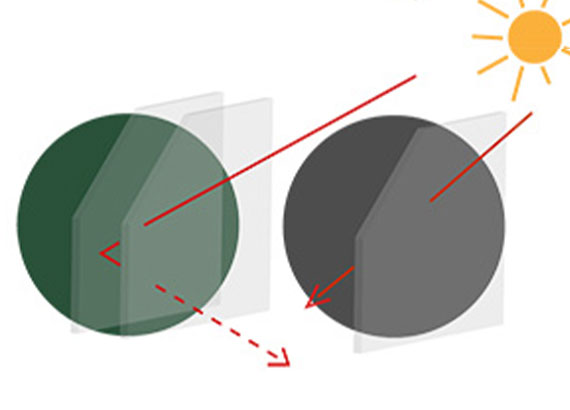 UV Protection
Heat Mirror™ insulating glass blocks 99.5% of the sun's destructive ultraviolet (UV) radiation, helping reduce damage to valuable furnishings and protecting upholstery from fading and deterioration. Heat Mirror's exclusive XUV® fading protection umbrellas your furniture, drapes and carpeting, providing the ultimate in UV protection.
Laboratory studies indicate that fabrics behind clear Heat Mirror glazing resist fading and retain their original color up to three times longer than fabrics behind clear single pane glass. It can also help protect art and window dressings from become dull and faded over time like with traditional windows.
Benefits
Superior insulating performance reduces energy costs and enhances comfort
Blocks 99.5% UV rays
Superior solar shading reduces expensive cooling costs
UV protection helps reduce interior fading
Noise reduction reduces noise pollution
Clearer Glass Without Condensation
Condensation is a warning that heat is escaping through your windows. Worse, condensation can ruin your view, stain your windows and destroy wall coverings.  Heat Mirror™ provides up to four times the insulation of dual pane windows, which helps reduce condensation.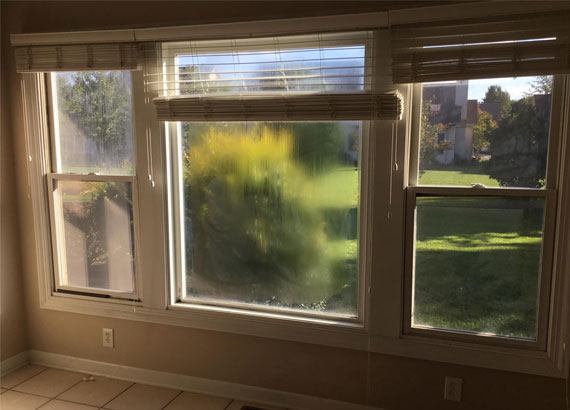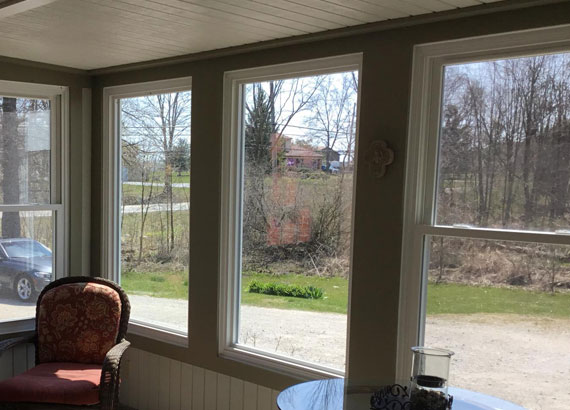 Superior Window Insulation in Cold Temperatures
Heat Mirror resists wintertime condensation at exterior temperatures up to 45 degrees colder than conventional insulating glass, a particularly important benefit for pool and spa enclosures, computer rooms, and other high-humidity environments.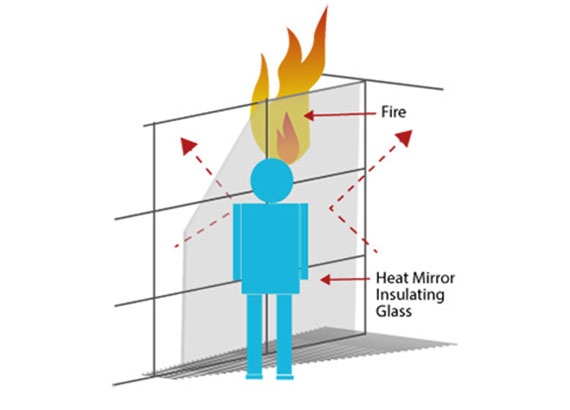 Windows Insulation that Improves Comfort
Even when outside temperatures are very low, Heat Mirror™ keeps the interior glass temperature close to the room temperature, reducing drafts and chilly spots near windows.
Benefits
Warmer inside glass temperature
Enhanced condensation resistance
Maximize usable living space
Enhanced thermal performance
Year round comfort
Heat Mirror Film Technology Success Stories