Energy Efficient Glass Installation in Columbus & Surrounding Areas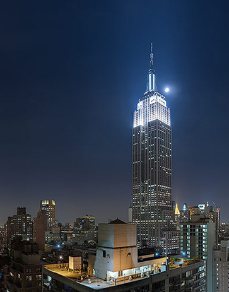 We Offer The Ultimate, Energy Efficient Glass
That's Good Enough And Green Enough For The Empire State Building!
The Empire State Building has become one of the most energy-efficient buildings in the United States in large part because of Heat Mirror Technology. The Empire State Building upgraded its 6,514 dual pane windows with heat mirror technology, the same technology used in our FreedomGlass™ Heat Mirror Technology. The project reused all of the existing glass and created super insulating glass units in a dedicated processing space located on site in the building.
The Integrated Energy Efficiency Upgrades are Targeted to:
Reduce energy use by 38%
Save $4.4 million per year in energy costs
Save 105,000 metric tons of carbon dioxide over the next 15 years, equivalent to the annual emissions of 17,500 cars. (Source: SolveClimate.com)
Pay for themselves in 3 years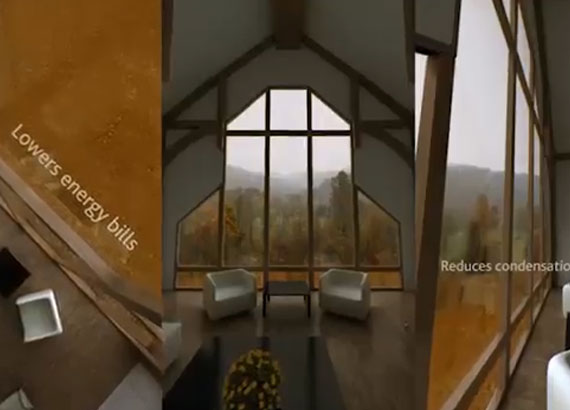 Advantages of Heat Mirror® Technology in Your Home:
Mixing film and glass-based coatings creates a lightweight, multi-chamber insulating glass unit that reflects heat and harmful UV radiation while maximizing light transmission, and provides superior insulating performance.
Benefits of Heat Mirror® glazing in products used by Freedom Windows:
Improved energy efficiency and performance
Reduces interior fading and damage and contributes to healthy, more comfortable indoors by providing 99.5+% UV protection
Reduction in outside noise
Better condensation control than triple-pane windows
Triple Pane vs Heat Mirror® Comparison Chart
The chart below shows how triple-pane windows compare to Kensington High Performance Products in several categories: Thermal performance, weight, winter glass temperature, UV blockage and more. Kensington High Performance Products outperform triple-pane windows in every category.
| | | | | | | |
| --- | --- | --- | --- | --- | --- | --- |
| Window | R-Value | Avg. Winter Glass Temp. (F) | SHGC | Weight Per Ft | UV Blockage | Tuned Solar Control System |
| The Freedom Window | Up to R-10+ | 65 | .20-.60 | 3.4 | 99% | Yes |
| Triple Pane w/Low-E | Up to R-5 | 65 | .27 | 5.1 | 94% | No |
R-Value: the higher the number the better the insulating value
SHGC: the lower the number the more comfortable the window in the summer heat, while a high number can be used on certain elevations for passive winter-time heating.
STC Rating: the higher the number the better the sound abatement.
Weight per ft: important to keep weight low to minimize wear on operating hardware.
Tuned solar control: the ability to provide windows/gass with different R-value, SHGC, and visible light characteristics to maximize comfort and energy efficiency.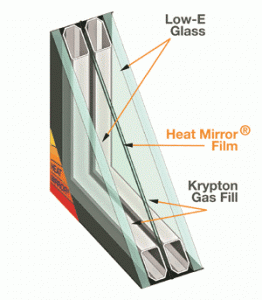 Comfort
FreedomGlass™ Heat Mirror Technology systems achieve warmer interior glass temperatures in winter (and cooler in summer), which makes sitting, working and playing near windows enjoyable. Ideal for any climate, we believe that the combination of improved thermal performance, reduced condensation and blockage of 99.5% of UV rays makes this the premier window solution for homes in the Western Pennsylvania area.
Daylight
FreedomGlass™ Heat Mirror Technology delivers premium thermal performance — without compromising natural daylight. According to studies, increased exposure to natural daylight reduces fatigue, improves sleep quality, encourages positive moods, increases alertness as well as improves visual performance. Could our windows make your quality of life better? We can't guarantee that, but we do guarantee the maximization of thermal performance daylight by ensuring high transmittance of visible light through the glass.
Make Your Home More Energy Efficient With the FreedomGlass™ Heat Mirror Technology
If you are wanting the best in window and glass technology, you can't go wrong with the FreedomGlass™ Heat Mirror Technology available in the Quantum2 window system. Call 614-798-1133 or contact us via our contact form to schedule your in home consultation.