Replacement Windows & Windows Installed in
Our Passion is Our Planet
We ALL share ONE Earth. It's in everyone's best interest to protect it.
Recognized by Popular Science as one of the "100 Best Inventions of the Millennium", our New HEAT MIRROR Solar Film Technology in The Freedom Window will significantly lower your energy bills, while helping to SAVE THE PLANET!
Here at Freedom Windows, we take this responsibly seriously and we are committed to delivering the worlds highest performance window products that save energy costs, while helping to save the environment.
Looking for the ENERGY STAR label is a simple way to save you money and help protect the environment. Now the EPA introduces ENERGY STAR Most Efficient 2017, a new distinction that recognizes products that deliver cutting edge energy efficiency along with the latest technological innovation. It's an award that truly represents the best of ENERGY STAR.
Be a part of the Go Green movement! BOOK NOW to learn how you can make a difference while updating and adding value to your home!
Backed With Our "Peace of Mind Promise" We've got you covered!
Replacement Windows & Entry Doors in Columbus OH & Surrounding Areas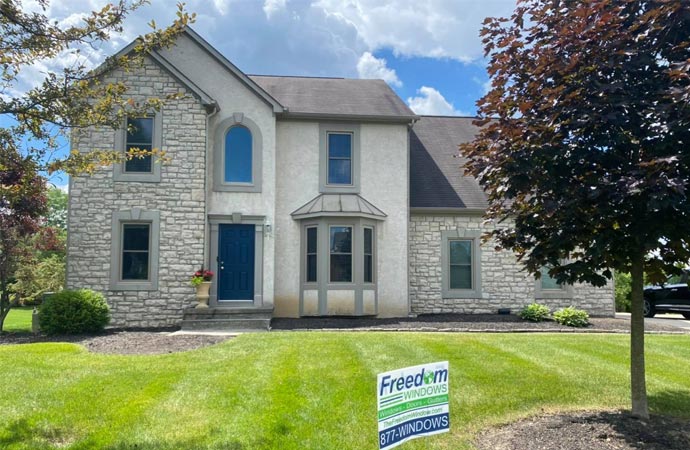 Providing Entry Doors, Patio Doors, Siding, Gutters and much more.
Let us take the worry out of your home improvement project. From your initial consultation with one of our Freedom Professionals, to your installation and our follow up walk final walk though, we've got you covered from start to finish!
Founded in 1984 with the promise of superior service to the construction industry, our installers and technicians have consistently strived to outperform their own high expectations. Combining high quality products with the most knowledgeable staff in the industry, we go out of our way to make sure your job goes as smoothly as possible.
We don't stop just because your project is finished, we will protect you, your family, and your home with the best warranties available in the industry today. Everything from a Lifetime "no fault" glass breakage warranty to a Lifetime screen replacement warranty, we've got you covered! No fine print, for as long as you own your home!

Contact The Window Installers in Amanda For Your Replacement Window Needs - The Freedom Window
Insured, licensed, and bonded, there's no more need to worry! FREEDOM means Peace of Mind!
Going GREEN has never been more affordable! Contact us today at 614-798-1133 for a free estimate.
Customer Reviews from London
Aaron A. from London, OH
Reviewed on
Aug 3rd, 2018
We were referred to Freedom Windows by a co-worker who had a great experience... So after having them out to take a look, we felt they knew exactly what we wanted done. Everything was done in a timely manner.
Mike our technician was outstanding, and we couldn't be happier with the communication throughout the project. We would definitely recommend Freedom Windows to anyone looking for a local company with high quality products and in-house installation.
Jerry Daniels from London, OH
Reviewed on
Dec 16th, 2017
I have an old farm house here in London, Ohio that was built in 1870, and for the most part I had original windows. I shopped online and wanted to make sure I found a company that I could trust with a project like this.
I found Freedom Windows shopping online this past summer. I requested an estimate and Ryan came out to talk with me. He was very friendly, measured all of my windows, and emailed me a proposal later that day. It took me a few months to get back to him, and when I did he came right out, did some paperwork, and placed my order.
Their construction manager came out a few days later to measure again and get the actual scope of work and let me know that it would be a few weeks and they would call me to schedule the work when the windows came in.
About 4 weeks later I received a call letting me know the windows were in and they were ready to schedule installation.
Ben was my installer and he did an outstanding job. It was about 20 degrees out and it took him all of 4 days to install my 25 windows.
I couldn't be happier with the entire process and have already referred Freedom Windows to my neighbor across the street who was asking me about the project.
Thank you to the entire team. Good people. I would hire again.
Completed Jobs from London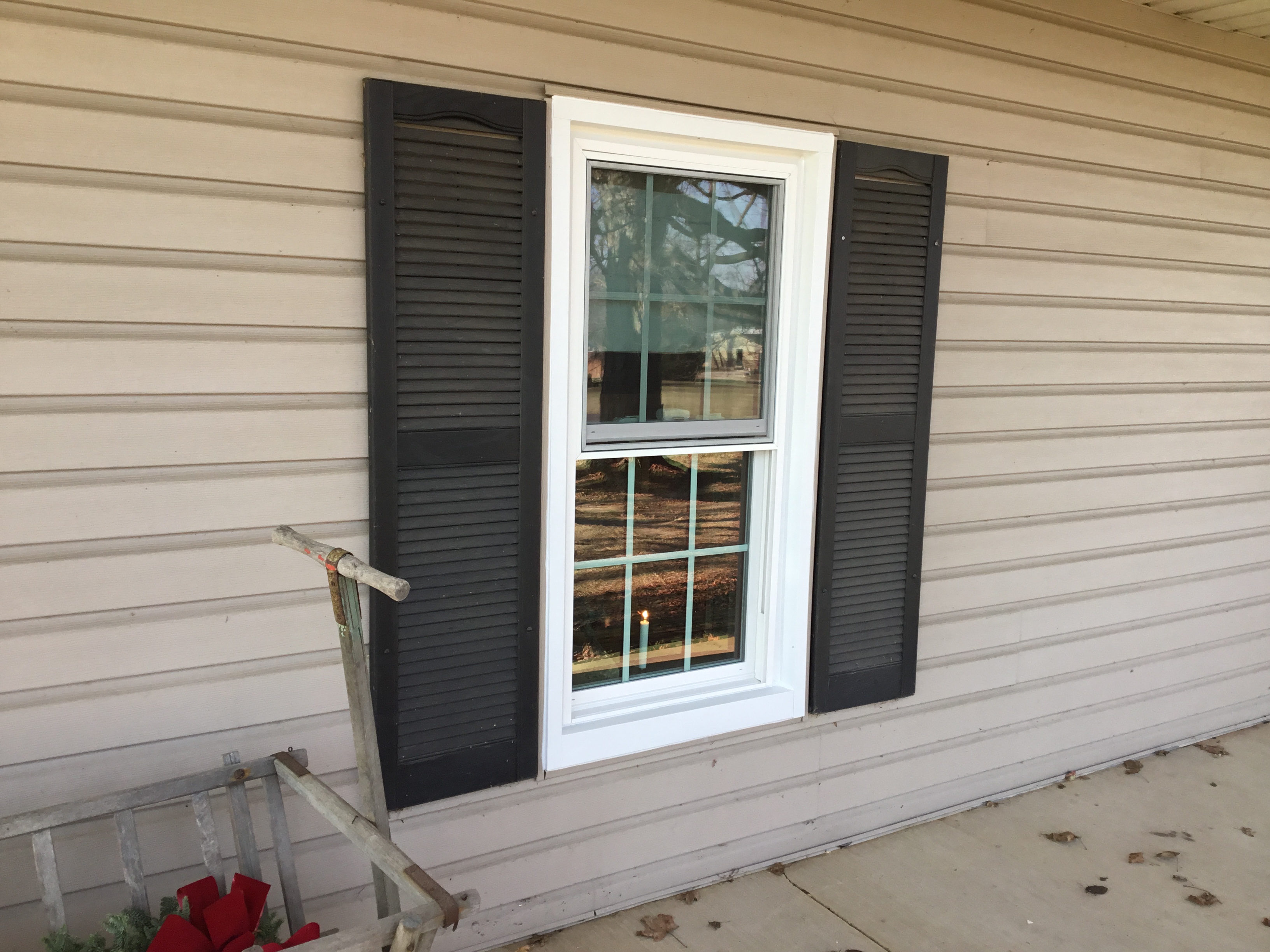 Jerry Daniels
December 15, 2017
We recommended the Budget Friendly Freedom Kingston Series Window. With an industry leading R-Value of 4.2, it is by far the nicest custom vinyl replacement window in it's class for the price! Jerry was thrilled when he saw our price proposal and placed an order after doing all of his window shopping. It took him a few months to get back to us, but said he and his daughter felt we had the best product that they had seen and that they felt comfortable with everyone they had spoken with and met. We installed all the windows in December, in freezing cold 20 degree temperatured with snow falling. It took us about 4 days to install everything, but he was more than happy after the project was completed. Mr. Daniels already has referred us to his neighbor across the street who was asking him about how we did. He gave us a great rating and one of our most detailed reviews yet. These are the kind of jobs that remind us why we do what we do. Thank you Mr. Daniels, we wish you a very Merry Christmas, and we are glad you love your new windows! We know your wife would have loved them too! -The Freedom team