Swing Patio Door Installation in Columbus, OH and Surrounding Areas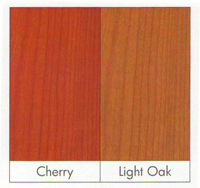 If you're looking for an entry system that can seamlessly connect your garden to your kitchen area or living room, then a swing patio door is a great option. It's construction makes it easy to use, and it gives you a comfortable way to view the outdoors. The panes of glass also let in more sunlight into the building, making the indoors feel and look spacious.
However, with thousands of swing patio doors on the market, finding the right one can be a challenge. You have to consider a number of things before making a decision, including:
Your current budget
The specifications of your property
The style your home is projecting
Fortunately, you can contact Freedom Windows if you're having trouble looking for a swing patio door that fits your preferences.
Swing Patio Doors at Freedom Windows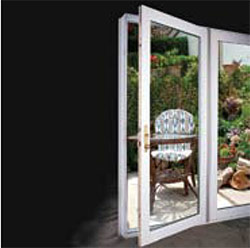 We, at Freedom Windows, have always committed ourselves to provide top-notch patio doors to property owners in Columbus, Ohio and the surrounding areas. We know that a high-quality piece not only looks stunning but also improves the comfort and security of your home.
Freedom Windows entry systems boast superior construction and craftsmanship. They're also engineered to add beauty and elegance to any property, as well as provide energy efficiency benefits.
Plus, they come with the following features and options that are designed to improve their performance and appearance:
Low-E or Argon gas for superior energy efficiency
Double strength insulated glass or high-performance glass system
In-swing or out-swing styles for both French and garden door models
Maintenance free interior wood grain laminates available in two options: cherry and light oak
Vinyl sash and frame base colors come in white, tan, or an optional "Colorscape" exterior finish
Let Freedom Windows Take Care of the Installation
Call us at 614-798-1133 if you're interested in our swing patio door options. Our door experts will gladly give you more information about each piece and feature, as well as assist you in choosing a model that fits your needs and budget.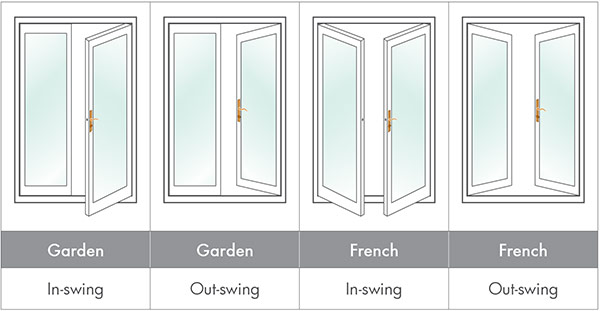 After you've selected a door, we'll have our fully licensed and certified technicians install it for you. They have experience servicing all types of patio doors and are highly skilled to complete the task perfectly. They also use the latest equipment when carrying out any project to finish the job on time. With our help, you can use your new swing patio door much sooner and more effectively.