Highlights - Quantum 2 Columbus, OH and Surrounding Areas
When purchasing a new home you know that windows are going to be a major component, but it's also best to remember to invest in quality windows, whether that means purchasing new windows or replacement windows for your home. Windows that exhibit fine craftsmanship and superior quality perform better, but they also increase the property's value.
At Freedom Windows, we are a distributor for high-quality replacement windows. The windows we offer combine durable framing with a super-insulating glass to achieve excellent thermal insulation across the entire frame.
Our windows also feature the following highlights that are designed to improve the windows' performance, airtightness, and ease of use:
A 5/8" dam wall that reduces the chance of water back-up in the sill.
An insert screen with heavy extruded frame and a fiberglass screen mesh.
Deep receiver head pocket to reduce air and water infiltration, as well as sash bowing.
Deluxe weather-stripping that gives the unit superb resistance to air, water, dust, and noise. It's also tested to AAMA 701.92 certifications.
Dual durometer glazing that provides a tight compression seal and pleasing appearance.
Heavy-duty high-impact nylon sash retainers that lock securely into the jambs. They're also designed to match the color of the frame for added aesthetic.
Multi-chambered profiles that help reduce annual energy costs.
Multi-point fusion welded sashes give the windows superior strength.
Pick resistant deluxe locking system that exceeds the AAMA 1302.5 load requirements
Our windows also undergo a forced entry resistance tests and come with a lifetime limited warranty – giving you added peace of mind.
Contact Freedom Windows if you're interested in any of our home windows. Our window experts will guide you through our selection and show you which windows will fit your building's specifications and your budget.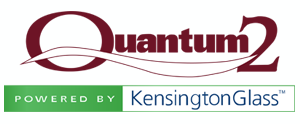 Once you've picked out your windows, we'll have our window experts install them for you. Just contact us at 614-798-1133 and our friendly staff will be ready to help with any of your window inquiries. Our company helps properties in Columbus, Ohio and the surrounding areas.
Contact The Freedom Window Today!
Looking for a price? Get a no cost, no obligation!
Free Estimate!